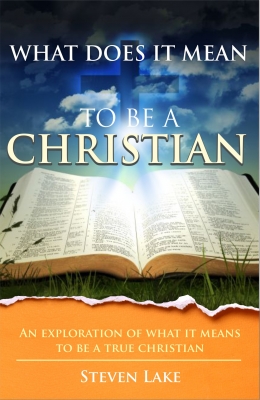 What Does It Mean To Be A Christian?
Have you ever wondered what it means to be a Christian? In this little booklet I will show you the fundamental and basic elements of Christianity, of Jesus Christ, and the trademarks of those who truly follow Him.
Series:
Christian Books and Pocket Guides
Release Date:
December 2015
ISBN:
978-1311407597 (ebook)
978-1940155098 (print)
B0773WYDZC (audiobook)
Price:
Ebook: FREE!, Print: $5.99, Audiobook: FREE!
Genre:
Christian
Size:
10,270 words (ebook), 58 pages (Print), 1:14:23 (audiobook)
Keywords:
Christianity, Bible, Jesus, Revelation, Christian, Information, Exploration, Explanation
Kindle (ie, .mobi) versions are also available at the Smashwords link above!