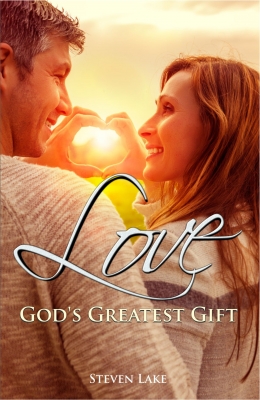 Love: God's Greatest Gift
Many people in this world today wonder "What does it mean to love. and what is it really?" In "Love: God's Greatest Gift" we explore the true meaning of love from the perspective of the very one who created it and first loved us before we were even made. Namely, God Himself. Through these chapters you will be introduced to the true meaning of love, how its expressed, and what the true biblical standard of love is. This isn't a book on how to find love. This is a exploration of what love is as seen through the eyes of God.
Series:
Christian Books and Pocket Guides
Release Date:
December 2015
ISBN:
978-1311994080 (ebook)
978-1940155395 (print)
B076DK4NXW (audiobook)
Price:
Ebook: FREE!, Print: $5.99, Audiobook: FREE!
Genre:
Religious
Size:
21,400 words (ebook), 126 pages (print), 2:28:06 (audiobook)
Keywords:
Love, God, Christ, Gift, Christian, Agape, True Meaning
Kindle (ie, .mobi) versions are also available at the Smashwords link above!