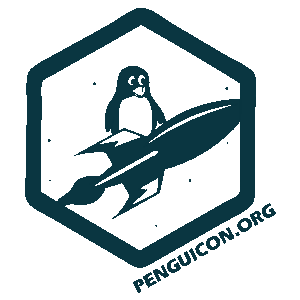 Well, it's official. I'll be heading to the 2018 edition of Penguicon this year (May 4th - 6th in Southfield, MI) as a featured author and guest. It's been a while since I've done events like this, and this will be my first trial run getting back into these kind of events. Given how busy my life is right now, it'll be a slow transition into these kind of events. But I hope that all will go well and that I'll be able to get back into the flow of things again and start doing more of these than I have been. Of course, with life settling down and finally finding its grove, That means I'll also be in a better position to start doing more of these events.
Now, that doesn't mean I'm gonna quit my job, jump in my car and be traveling the nation doing hundreds of these a year. Nope. At most I'm probably gonna start out doing 2-3 a year and work my way up from there. You have to remember, I do this because I love to write, and not because I want to be rich and famous. The rich part wouldn't be so bad, but the fame. Meh, you can keep that. I only ever want to be famous enough that people find my books and read them, but never super famous where my every waking and sleeping hour is hyper analyzed by a horde of raging fangirls.
But anyways, back to the topic. If you're going to be attending Penguicon this year, consider hunting me down. I'm doing a total of 6 panels this year, presently scheduled for Friday and Saturday, each one of which is about one hour long. The schedule isn't finalized yet. But once it is, I'll post it here for everyone to review and read. And again, I hope to see you at this year's Penguicon if you're going, and perhaps some other events afterwards as opportunity permits. Also, don't forget to stop by the panels and say hi!