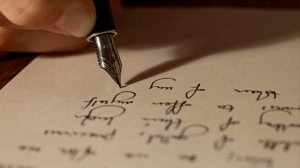 Hey everyone! I know a bunch of you have been begging for me to rerelease my Earthfleet novels as well as some of my other books like Dreamland Articles that were pulled for the purposes of rewrite and improvement. Initially I said no as I wanted to ensure that what I had posted here on the site and on the internet was the best of what I could produce. It's a writer's thing. You never want to release to the world anything that you consider second best, and believe me, the stuff I write now compared to the stuff I was writing even 4 years ago, the differences are quite astounding. Hence one of the many reasons I pulled the books so that I could use what I've learned and improve what I've already written.
However, in hind sight, that's entirely NOT fair to you, the reader, personal pride or not. So, after a LOT of thought and consideration on this topic, and especially given that, at the rate I'm progressing on my current works, it may take several years before I'm finally able to get back to those books and rewrite them the way I want to, I've gone ahead and rereleased the entire Earthfleet series AND Dreamland Articles back into the wild. I guess they are is what they are. That leaves just two books unreleased at this point of all that's finished, and two books that are still works in progress. Namely, Lion on the Water and Lion and the Fire. I could release those two as well. But, given how much improvement and rewriting the first two books in the series have undergone, including some plotline and story fixes, improvements and additions, if I released them the way they are, you would train wreck against them when you got to those two books. So in all fairness to you it's better that I finish the rewrites on those to before letting you have them again. It'll make you reading experience all that much more enjoyable in the end.
Presently my current planned writing schedule is to focus exclusively on The Offworld Chronicles for the current time and finish that series, followed by a quick romp through the last two books of the Land of the Lions series to get those finished up, and then follow that up with the release of the "Ember Chronicles", a sequel to Offworld Chronicles. Yes, I already have the sequel series planned. Crazy, no? Well, yes and no. Believe it or not I'd already started writing it years ago, but never finished it, so the work is started. I just have to finish OWC first, and THEN I can dig into Ember and get that released. Then, at that point, if I don't have any other work on my plate at that time, I will dive in and do the rewrites and improvements on the Dreamland and Earthfleet series.
I thank you everyone for your patience with me as we take this wonderful journey together, book by book and page by page. Also, as a little bit of a teaser, once I get back to the Earthfleet books and get those rewritten, I still have a couple of unfinished novels that are extended universe spinoffs of that series that I started but never finished that I want to release to you at some point, including an intriguing novel called "The Weaver's Forge". Anyhow, hang in there with me guys and keep watching and reading because, even though I do this as a fun hobby, it doesn't mean I don't want to produce the best books possible that thrill and entertain. I absolutely do! And as always, thanks everyone for being such a great bunch of readers. :)